These are the best diving destinations you should check out
These are the best diving destinations you should check out
Vacations are all about having fun, and a bit of adventure doesn't hurt either, which is why many travelers are choosing to head out on diving holidays. Whether in cool or warm waters, diving provides thrilling and awe-inspiring moments, close to sea-life and majestic reefs. For those travelers looking to head out on their first dive, or a more experienced deep-sea adventurer, here are the best diving destinations in the world.
Great Barrier Reef, Australia
Home to the world's largest coral reef system in the world, the Great Barrier Reef in Australia stretches over 1,400 miles (2,300 kilometers) around some 900 islands in the Coral Sea near Queensland. Being the largest single structure constructed by living organisms, the site is always rich with fish of all shapes and sizes. There are more sharks than you can count, as well as large potato groupers who are not shy to nudge you in anticipation of a treat. The Great Barrier Reef has humpback whales, too. Divers get to enjoy the wonders of this part of Australia because visits are organized to allow only a few boats at a time. Fun fact: the Great Barrier Reef can be seen from space!
Silfra Gap, Iceland
The Silfra Gap in Iceland is famed for its crystal-clear waters and high levels of visibility. Silfra is a fissure that developed between the North American and Eurasian plates. Devoid of silt runoff, divers can expect to see about 100 meters ahead due to how clean the water is. Divers can choose from three main dive sites in the Silfra Gap. There is the Silfra Cathedral, which is a 100-meter fissure. There are also Silfra Lagoon and Silfra Hall. Though the only impediments are the rock formations underwater, diving to lower depths are discouraged for inexperienced divers. Plus, it can get as cold as two degrees Celsius.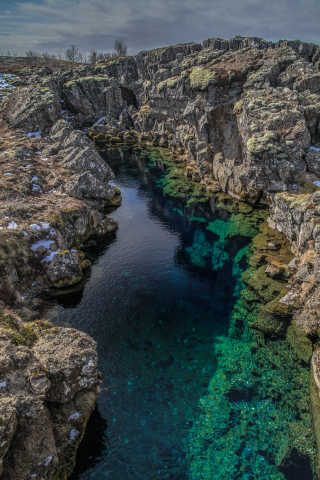 Raja Ampat Islands, Indonesia
Raja Ampat Islands are located off the coast of Papua New Guinea and are home to what scientists call the most biodiverse habitat in the world. The islands are truly special due to the dense jungle foliage covering many parts of the rocky islands. But it is in the waters that amazing sights await an expectant diver. Raja Ampat boasts a truly rich marine life. With more than 1,500 fish species off the island and schools of hammerhead sharks, Raja offers more than its fair share of adrenaline-spiked adventures. Further inland is the Komodo National Park which, together with the 13,000 islands that make up Indonesia, provide a feast on both land and sea.
The Riviera Maya, Mexico
If you love to dip your feet into sinkholes deep with mysteries, then the Riviera Maya in Mexico is a must-visit destination. Located off the Caribbean and part of Mexico's Yucatán Peninsula, divers are sure to be excited by the system of underwater caves with their otherworldly ambience. Dolphin swimming is another bonus activity popular in the Riviera Maya. Along the shore, nesting turtles are not the only sights to see. There are sharks, sometimes in groups of 20, as well as iconic sailfish visible from the white sand beaches.
The Red Sea
Sudan, Egypt, Jordan, Israel; whichever country you choose as your entry point, the Red Sea will marvel you without end. In Egypt, just off the coast of Sharm el-Sheikh is the graveyard of the SS Thistlegorm - a British vessel sunk in 1941. The 131-meter long wreck is a popular diving ground even if currents can be quite strong beneath the surface. In Jordan, there is the Cedar Pride wreck, the remains of a cargo vessel that was deliberately sunk after it caught fire. More than 30 years after its sinking, Cedar's Pride is one of the most photogenic wrecks in all the oceans. Many of these diving destinations offer exciting views of sharks and schools of brightly-colored fish.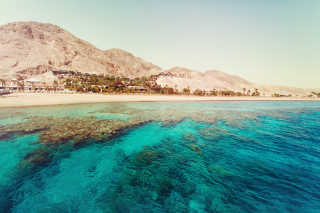 Sipadan, Malaysia
This oceanic island in Malaysia rises some 600 meters from the sea bed. The island is itself a result of thousands of years of corals growing over an old volcanic cone and is located off the coast of Sabah in Malaysia. Huge tornado-like formations of barracuda are popular in Sipadan, as are hammerheads and whale sharks. There is a limestone cave underneath the surface that doubles as a turtle tomb: divers can find skeletal remains of the turtles that died before they could find the shore. Sipadan's beauty has travelled the world over. Less than 200 diving permits are offered each day by the Sabah Government, making this destination rare and special for travelers.
---
Book now through BudgetAir and dive into an adventure!