Carry-on restrictions: What items are not allowed?
Carry-on luggage restrictions: What items are not allowed?
Hand luggage or "carry-on" baggage is pretty handy to bring with you when traveling because it is easy to carry, hard to lose, and helps travelers avoid paying extra baggage fees. It is important to get your head around the restrictions in order to avoid any unnecessary hassles and to make boarding your flight easier. The restrictions may change a little with each airline, but according to the Transport Security Administration's rules and regulations, there is a general guide on universal restrictions. Learn more on what items are restricted on your carry-on luggage and be prepared before your departure.
---
Hand luggage / Carry-on restrictions
Liquid Restrictions
Many countries have restrictions on the type and quantity of liquids that you may carry in your carry-on. For passengers carrying liquids, they should not be more than 3.4 ounces or 100 ml. Containers bigger than 3.4 ounces are not allowed even if they are not full. However, people traveling with small children may be exempt from this restriction. Travelers who intend to carry liquids such as shower gel, perfume, contact lens solution, and pastes should pour the liquids into travel size containers.
Liquids such as acids, corrosives, alkalis, caustic soda, and vehicle fuel are not allowed on the plane. Liquid medication laws vary by country; however, in most cases, you can carry almost any amount as long as you have a doctor's prescription.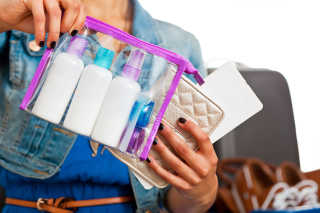 Sharp objects
Sharp objects are not allowed on planes as they can be used as weapons, thereby posing a potential threat to those on board. Knives, saws, scissors with blades longer than 4 inches are some of the items that are not allowed on the plane. Passengers are also unable to carry razors unless they are disposable, however, electric razors are allowed. Cutting instruments are not allowed in carry-on bags, but you can travel with plastic cutlery and safety razors in your carry-on.
Agricultural products
TSA restricts meat, fruits, vegetables, and other agricultural products in hand luggage unless it meets certain criteria, such as fruits and vegetables are in solid form (not as a liquid or gel) and you are traveling within the continental United States. Also USDA (U.S. Departure of Agriculture) restricts travelers from bringing fresh fruits and vegetables from certain places, such as Hawaii to the U.S. mainland ) due to possible threat of spreading invasive plant pests or disease.
Items such as cheese, meat, seafood also have certain restrictions.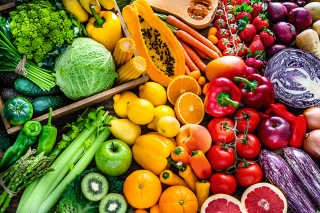 Firearms and ammunition
Guns and devices that can be used to cause significant injury by firing are prohibited in carry-on baggage. These items can only be carried in your checked luggage with restrictions, and it is essential to notify the airline in advance for approval. Other forms of restricted weapons include bows, crowbars and arrows, harpoon guns and spear guns, slingshots, and catapults. You must notify the airlines at least 72 hours before your flight to travel with your equipment. You will need to specify the number of firearms you intend to carry, the type, model, and weight of ammunition.
Explosives and flammable items
Explosives and flammable substances capable of causing harm or serious injury to passengers and boarders of a plane are prohibited in all luggage and cannot be transported. These explosives include dynamite, gun powder, plastic explosives, mines, grenades, blasting caps, detonators, and fuses. Flammable substances include paints, solvents, varnish, liquid oxygen systems, petrol, and cylinders containing combustible gas. Lighter fuel, lighter refills, and "strike anywhere: matches* are forbidden.
Sporting equipment
Sporting equipment such as baseball bats, ski poles, hockey sticks, lacrosse sticks, golf clubs, hiking poles, walking sticks, bowling pins, and other sporting equipment are not allowed in hand luggage or carry-ons. Rollerblades are also not allowed in hand luggage, but please check with the airlines if you're planning to bring your skateboard due to weight and size limitations. Ion battery-powered personal transportation devices are not permitted in hand luggage or carry-on bags. Javelins, pole vaults, hang gliders, canoes, paddles over 190 cm lengthwise, windsurfing boards and sails are also not allowed in your hand baggage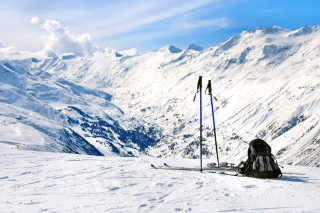 Camping stoves and fuel containers
Passengers are not allowed to carry-on camping stoves or fuel containers in their hand luggage or carry-on. These items can only be packed in your checked baggage under the condition that the box must be completely drained of the fuel and left uncapped for six hours to let any residual fuel evaporate.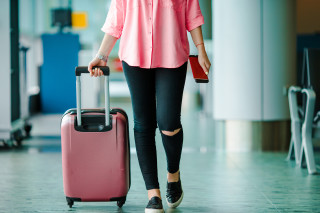 At the airport, the security staff may not allow you to access the restricted security areas of the aircraft or airport if you have any of the items that are prohibited. Any items that can cause concern to security staff can also cause you to be denied access to the flight for security reasons.
---
---
Are you still trying to figure out where to go for you next vacation?
Don't forget to check out our great flights offers to both destinations within the US and also to many popular destinations in the world. Check here for ideas on your next travel destination and book your ticket on BudgetAir.com!
---
Want to read more travel tips on baggage?