Top 5 popular domestic airlines
Top 5 popular domestic airlines
America's airlines have built popularity over the years off the back of excellent customer service, fantastic facilities, and a modern fleet of aircraft. These carriers are investing their profits to meet the needs of their passengers and to compete with other services. While frequent-flyers base their loyalty to an airline because of the price or reliability, data can reveal the top-performing airlines in the country. Data compares and ranks the best airlines based on factors such as the average cost, price changes, fees, customer experience, and on-time performance. We have compiled a list of the best-ranked airlines in the US. according to this data.
JetBlue Airways
This is a major American low-cost airline with headquarters in Long Island City. It is ranked among the best airlines because it delivers one of the fastest internet connections of any airline. It is also celebrated for its unlimited blue chips and snacks. JetBlue is known for its good-quality services, good value for money services, and excellent customer service. The airline also scores highly on reliability. In the past five years, it has had a massive success on domestic trans-country routes with lower prices, further increasing its popularity.
Alaska Airlines
Alaska Airlines boasts the highest customer service rating among US airlines. It has a record for the shortest flight delays. It offers the second-lowest ticket fares among US airlines. Alaska Airlines are known for their popular loyalty program and is considered the best frequent-flyer program in the industry, according to the Flyer Talk in 2018. The airline has a robust flight schedule with a lot of destinations. It is also known for its top-notch customer service. Alaska Airlines has the lowest rate of flight cancellation, mishandled luggage, and denied boarding. The employees of this airline are described as empowered as they display efficiency in their assigned responsibilities.
Southwest Airlines
Known for its service in the metro areas of San Francisco, Los Angeles, and Sacramento, Southwest Airlines is one of the most honored airlines in the world. About 49% of Americans have a favorable view of Southwest Airlines. This Airline has the lowest consumer complaint rate compared to other US airlines, which means satisfactory services to its customers. When it comes to value for money, Southwest Airlines don't charge for flight alterations - travelers can change their flight or cancel it to fly later for no charge. Unlike other airlines, Southwest Airlines allows travelers to check two free checked bags under 23kg for free. The entertainment system within the plane can be accessed by phone or tablet, giving travelers maximum entertainment without interference. Southwest Airlines also ranked 8th for on-time arrivals. The crews on board are friendly and efficient. Customer service is excellent, providing ultimate satisfaction to those flying.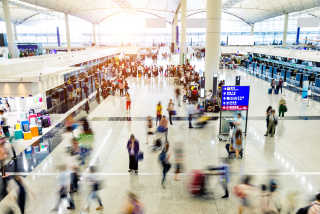 Hawaiian Airlines
Hawaiian Airlines is the largest airline in the US. state of Hawaii. It operates flights to Asia, Australia, Hawaii, New Zealand, and the United States mainland. Famous for its aloha spirit, the airline plays Hawaiian music on board, serves Mai Tais, and has a bright color scheme throughout its aircraft. Most of the planes offer beautiful lie-flat seats giving travelers a comfortable experience when flying. It also provides above-average food services. Unlike other US airlines, Hawaiian Airlines awards miles on how far travelers fly rather than the amount of money paid for the ticket. This means that travelers can spend less on the ticket and still earn a bunch of miles. Flight crews are friendly and approachable without sacrificing efficiency. A good team is known to make an in-flight experience better, and Hawaiian Airlines provides one of the best onboard teams in the country.
Delta Air Lines
Being the second-largest airline in the country, Delta Airlines is among the most popular domestic airlines in the US. The airline is expanding to a variety of new destinations through its close partnership with Virgin Atlantic and Air France. Delta airlines ranks top thanks to its solid on-time record, extended routes and lounge network. It serves about 200 million people annually, taking travelers to more than 300 destinations in over 50 countries. Admired for its innovative alliances, it offers its customers with more choices and competition worldwide.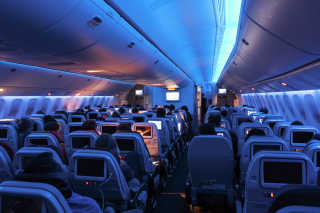 Domestic airlines are impeccable in the US, with competition driving popularity amongst American airlines. From excellent onboard services including comfortable seats, excellent food offerings and friendly service to value for money tickets and efficient flight schedules, there are many US airlines with a growing popularity.