Earning Frequent-Flyer Miles
Understanding Frequent Flyers
Frequent-flyer mile programs are enticing to the broader traveling population. However, they can also be quite bewildering, considering all the rules surrounding the collection and redemption of miles. A lot of passengers are wondering whether they should bother with airline rewards or not. The simple answer is yes, travelers should. The premise behind frequent-flyer miles is that travelers are awarded points, which can be redeemed for better seats, free flights, or preferential treatment when the traveler spends money with an airline.
Contents
Earning Frequent Flyer Miles?
Popular Frequent Flyer Programs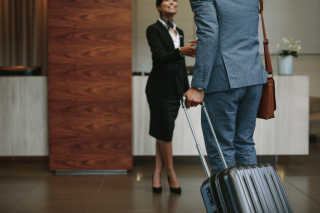 Earning frequent-flyer miles
Frequent-flyer mile programs took off more than 30 years ago, and a lot of changes have taken place since then. Earning frequent-flyer miles lands passengers a lot of travel perks, and this should, therefore, be something all travelers look into signing up for. Traveling with the same carrier is the surest way to earn a good amount of travel points. Travelers can earn points without having to fly. Besides flying, travelers can sign up for a credit card and use it to shop with program partners. If a traveler is not a frequent-flyer, then this is the best option to choose.
Focusing on one carrier rather than many is often the best strategy travelers can opt for if they want to gain flyer miles. It is better to have 50,000 points with one carrier instead of 10,000 with five carriers. Travelers should choose a carrier based on their location and the routes they expect to fly. It's more useful for travelers to choose an airline that flies to the destinations they travel to often. Additionally, travelers should note that the points may expire if the flyer account is left inactive for a specified period. For most carriers, the period is 18 months.
Travelers also earn frequent-flyer miles when they sign up for the right credit card. Using reward credit cards to make purchases and paying them off in full each month increases the flyer points. There are two types of credit cards to choose from when it comes to frequent-flyer miles. One is the co-branded card, which is affiliated with an airline, and the other is the generic card. The co-branded card is more rewarding when used with the affiliated airline. The generic card, however, is also a good option because it gives the traveler more redemption options.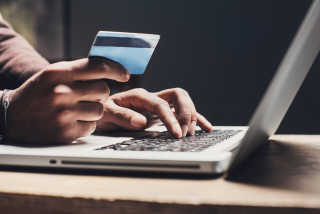 Shopping online also earns people frequent-flyer miles. This is an often-overlooked strategy, which many travelers don't utilize, and it's among the easiest ways to rack up valuable points. All major airlines have shopping portals where travelers can log into the airline's portal, choose the most favorable store, and make a purchase. This earns the traveler bonus miles from the airline they choose. Shopping through these portals is often not more expensive than regular shopping, and it often makes an excellent strategy to use when the traveler wants to increase their frequent-flyer miles.
Popular frequent-flyer programs
SkyMiles is one of the most popular frequent-flyer programs. The program is affiliated with Delta Air Lines. You do not need to pay anything to join this program. Joining SkyMiles is easy - all travelers need to do is visit Delta's website and sign up. Requirements for the minimum elite status are simple. Travelers only need 30 qualifying flight segments per year and a minimum of $3000 expenditure level for US passport holders.
SkyMiles has received the award for Best Rewards Program for three years in a row, which is no surprise when we look at all the benefits offered by Delta Air Lines. The airline provides its clients with many options when it comes to redeeming flyer miles. Travelers can redeem their miles for car rentals, hotel bookings, airline tickets, and seat upgrades.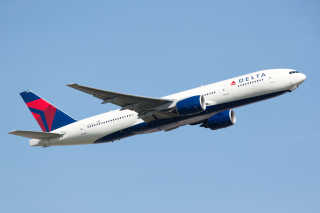 Another popular frequent-flyer program is AAdvantage. It is affiliated with American Airlines and belongs to the Oneworld Airline Alliance. The requirements for the minimum elite status are pretty much the same as those of SkyMiles. A traveler needs 25,000 miles or 30 flight segments per year, and a minimum expenditure of 3,000 dollars for US citizens.
AAdvantage allows travelers to spend their points with other airlines such as Hawaiian Airlines, Etihad Airways, Alaska Airlines, and Air Tahiti Nui, among others. Joining this program is free. Travelers only need to sign up on the AAdvantage page, which they can find on the American Airlines website. American Airlines is popular both with international and domestic travelers. AAdvantage has become revenue-based, so one gains points based on dollars spent rather than miles flown.
The trend with most frequent-flyer programs today is to reward a traveler based on the amount of money the flight costs rather than the miles flown. This trend is set to continue over the next few years, and travelers should, therefore, keep this in mind when selecting a flyer program. Frequent-flyer programs are essential because they allow travelers to get something for basically nothing. Travelers should consider two main factors when choosing a regular flyer program: the location and airline alliances. If you have not yet signed up for a frequent-flyer mile program, then do so now, and wait to reap the benefits.