Top 5 popular airlines in India
Top 5 popular airlines in India
Each year millions of travelers take business and leisure purpose flights around India. In India, almost all states have their own airport, making India an ever-growing market for air travel. Major cities support foreign and domestic travel making flights more accessible with fair prices for fares. Consequently, the competition among airlines is becoming massive with airlines trying to outshine each other. This has featured improved security, punctuality and reliability to attract more clients. We have prepared a list of the best airlines in India that guarantee to provide passengers with the best services and to make your flight a great experience.
IndiGo
IndiGo is the largest airline in India by market share. It has developed majorly towards capturing the Indian travel market. The airline is popular for its high operational reliability with award-winning services. IndiGo airlines feature an easy to navigate website which allows services such as online flight booking, call center and online flight status checking for the customers' convenience. When it comes to customer services, IndiGo is committed to service and satisfaction for its customers. The airline is popular for its timeliness, with regularly excellent time performance and minimal flight cancellations. During the journey, the airlines provide extra comfort and legroom space. The planes are known for cleanliness with soothing music playing on board. They offer in-flight meals featuring smartly packed food and beverages. Indigo airlines are also popular for their loyalty and frequent-flyer programs.
SpiceJet
This Indian low-cost airline is the second-largest airline in India with a 13.5% share in the market. SpiceJet operates over 300 flights to almost 40 destinations in India and around the world. The airline offers premium services called SpiceMax where travelers can obtain additional benefits. The program benefits include extra legroom, complimentary meals, and quick check-in services. Spice jet aims to provide a unique flying experience, making sure the flights are safe, reliable and on time. The services are impeccable with a courteous crew who are friendly and efficient. SpiceJet tries to minimize delays, departing and arriving at their destination in good time.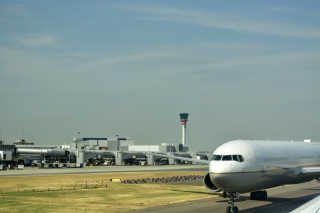 Air India
Being the flag carrier of India, Air India operates flights to over 90 destinations across four continents. The airline operates its domestic and Asian flights through its subsidiaries - Air India Express and Alliance Air. The airline is famous for its "student offer" which consists of extra baggage allowance depending on the traveler's destination. Air India makes flights convenient and comfortable as service features comfortable, large seats and ample leg space. Onboard, the front screen with headphones provides travelers with entertainment throughout their journey. The crew is pleasant and friendly and ready to attend to passenger requests. The food and drinks served on board are of the highest quality and are often complimentary. Inside the plane, the seats are very comfortable providing travelers with a nice comfortable experience during the journey.
Go Air
Go Air is a low-cost airline in India that operates 140 daily flights to 23 cities in the country. The airline was rated a "Best domestic airline for excellence in quality and efficient service" by Pacific Area Travel Writers Association in 2008. It was also awarded the "Best Performing Airline" in Asia by Airbus in 2011. The airline does not provide complimentary meals on flights as it is a budget airline. However, it offers options to buy onboard inflight meals. The airline recently launched a frequent-flyer program with benefits such as lounge access and free upgrades to Go Business. Other benefits of its program include premium seats, complimentary meals, extra legroom, and increased baggage allowance.
Vistara
This is an Indian full-service airline with a 4.7% share of the domestic carrier market. It is the 6th-largest domestic airline with over 24 destinations. The airline earned its popularity when it launched the "Vistara Freedom Fares"; a model that allows customers to choose the kind of fare and services that suit them best. Being a world-class carrier, Vistara offers a seamless experience and service excellence onboard and on the ground. It is the first airline in India to offer a value-based frequent-flyer program, where loyalty points are based on the fares spent instead of miles traveled. The airline also offers great meals during the flight featuring alcoholic and non-alcoholic drinks in all three cabin classes.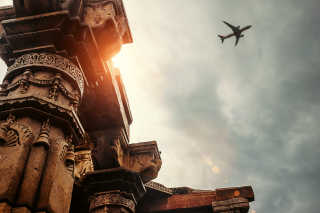 These 5 domestic airlines in India provide world-class services and an unforgettable experience when traveling within India. From low-cost and budget airlines to premium Business Class and First-Class services, domestic airlines in India are increasingly becoming known for their efficient flights with excellent facilities and services.
---
Book now through BudgetAir and discover the best of India!