How to know if a country is safe for travel
How to know if a country is safe for travel
Due to the recent outbreak of the novel coronavirus (COVID-19) spreading throughout the world, it's hard to determine what destinations are safe to travel to, making it confusing to plan your next vacation. Fortunately, the Centers for Disease Control (CDC) and the US State Department have given us ample information that will let us know if we should visit a certain destination or not. Don't worry, here is how to plan a safe trip!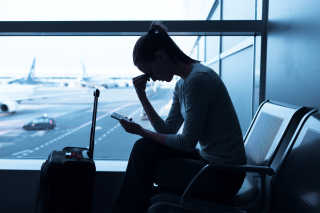 What is a travel advisory?
A travel advisory is a notice that lets you know how safe a foreign country is. Reasons for a country being unsafe to travel to are due to concerns with crime, terrorism, health, government, weather, and many more. Basically, a travel advisory lets you know what to expect when traveling to other countries, as well as if you should be traveling there or not.
Does the US have a Travel Advisory?
The US State Department has provided a list of travel advisories for foreign countries, which goes into detail on their conditions, as well as precautions to take when traveling to each country.
Travel Advisory Levels
The US State Department has 4 travel advisory levels:
Level 1: Exercise Normal Precautions - This is the lowest travel advisory level, which means that a country with this level is generally safe to visit, albeit it still carries some risks.

Level 2: Exercise Increased Caution - When visiting a country that contains this level, you should be more aware of being safe, and do research on certain areas to avoid or precautions to take.

Level 3: Reconsider Travel - You can still travel to a country with this level, but it is not recommended. You are more likely to run into risks that could get you killed. On top of that, local services such as the police and emergency will not respond effectively due to a lack of resources. Additionally, the U.S. government is limited in its ability to assist U.S. citizens.

Level 4: Do Not Travel - The highest travel advisory level, this means that you are highly discouraged from traveling to a destination with this level. Visiting a country with this level is dangerous and combined with very limited U.S. government resources, could result in death. The U.S. State Department even advises you to take drastic precautions such as storing DNA samples, drafting a will, and keeping constant communication with loved ones.
CDC Travel Health Levels
The CDC, The Centers for Disease Control and Prevention, has three levels of travel health notices:
Watch Level 1: Practice Usual Precautions - Proceed to travel to countries with this level, just make sure that you're up to date on your vaccinations and practice good hygiene and precautions to limit exposure to germs.

Alert Level 2: Practice Enhanced Precautions - When traveling to countries with this level, you need to be more aware of exercising proper precautions, as well as being on the lookout for specific areas to avoid.

Warning Level 3: Avoid All Non-Essential Travel - Travel to countries of this level is highly discouraged, as the risk of contracting a virus is high, despite the amount of precautions you take.
For more information, visit the CDC site to find out where it's safe to travel to, as well as specific precautions to take.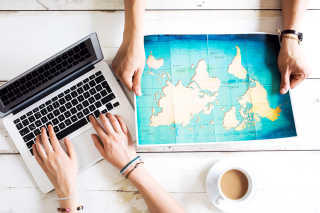 What if I already booked my trip?
If you had already booked your trip to a destination that was deemed safe before, but was recently classified as unsafe to travel to, you should cancel your trip. But, if you are still in the planning phase, be sure to purchase cancellation insurance before booking your flight to ensure you get a full refund. However, don't let this discourage you from traveling. Instead, book your vacation to another destination that's been on your bucket list.
In the case that you are already visiting a destination that suddenly becomes unsafe to travel to, immediately book a flight home if you are permitted to leave. If you have already bought travel insurance, it should alleviate the costs incurred on your disrupted trip. However, there are certain situations that don't get covered by travel insurance, so be sure to check the conditions and read the policies before you take out travel insurance. That way, you will never travel uncovered.
To learn more, check out our blog post for everything about travel insurance.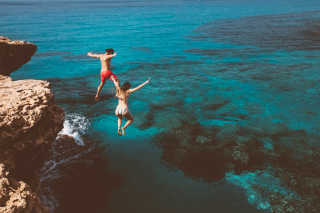 Overall, when planning any trip around the world, do your research and make sure to check if your intended destination is safe. Also, purchase cancellation and travel insurance in case events such as the coronavirus occurs. This way you'll have a worry-free vacation, while saving money if your trip does not go as planned.
---
If you need help immediately, please contact our customer service team.
Now that you know how to responsibly travel, book your getaway through our flights page. Seeking travel advice or inspiration? Take a look at our travel tips blog. For all your travel needs, visit BudgetAir.com!