Top 5 Tips for a Budget Holiday
Top 5 Tips for a Budget Holiday
With vacation spending expected to continue increasing in the coming few years, it's more important than ever before to learn ways and practices to keep your travel budget in check. Have you always wanted an affordable vacation within your means and expectations, but you're just not sure how to get started with planning for the perfect budget trip? Fret not, here are our Top 5 Tips for a budget vacation!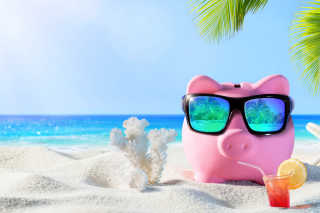 1. Set a trip budget
Getting Started
Many travellers miss a critical first step, as it's very common to go straight into searching for a dream destination that you've been reading about or simply visiting the city that your best friends have recommendeded you to go see. Once you've started your trip planning, it's very easy to lose track of how much you'll be spending if you don't have a fixed travel budget in mind. Thus, we recommend that you first look at how much you are willing and able to spend for the whole trip (flights, hotels, shopping, food and drinks, etc.). Once you have that firm number set, you can then set individual budgets for the different elements of your trip. And then, once you start spending, try your very best to stick to those budgets and track your spending for every element of your trip as closely as you can.
Weekly Planning
Another great way to determine this budget number is to set aside a weekly savings plan for your upcoming vacation. For example, if you start planning your trip 20 weeks in advance, and you're prepared to save $100 per week, then your trip budget will be $2,000. This can also motivate you to cut out excess spending while you're still at home, like drinking the free coffee in the office pantry instead of buying a Starbucks latte or eating out less at restaurants.
Travel Allowance
Some people also like to set a percentage of their monthly salary that they wish to allocate to travel expenses. For example, you might put aside 5% of your monthly salary to be your travel allowance for that month and if you're not planning to travel that month, then you'll have more to spend on an upcoming trip the following month. You'll also have flexibility to choose between more smaller trips or combine the savings for a bigger trip. The main thing here is to condition yourself to have the discipline to set aside money before you start to plan your upcoming trip.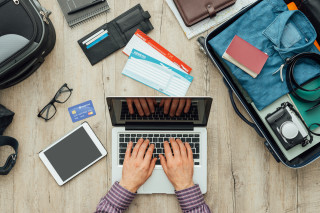 2. Search for cheap flight tickets as early as you can
Long Term Planning
It's well known in the travel industry that the earlier you start looking for cheap flight tickets, the more likely you're able to find a good deal or special promotional fare. A good guideline is to start looking for cheap flight tickets around three to six months before you plan to travel. Read the BudgetAir.com blog, which features many cheap destinations that you should consider for your next budget trip. By starting to search for cheap flights on BudgetAir.com early on in the trip planning process, you can quickly benchmark the prices of your desired destinations and then track their prices over time to see whether they are starting to trend upwards or downwards. This can seem to be a complicated process, but it's actually really easy, just prepare a simple Excel file with two or three cities that you're considering and refresh your search every few days so you can track the developments in pricing. To make your life easier, BudgetAir.com has a special page that compiles all the special promo deals so you can quickly have a glance and see if anything catches your fancy with BudgetAir Promotions. You can also sign up for our newsletter to receive special offers directly to your inbox.
Last Minute Planning
However, if you're the type of traveller who is spontaneous and likes to plan last minute trips to get away from the stresses of work, fret not, BudgetAir.com has you covered as well. If you're traveling solo or as a couple and you have the flexibility of when to go and return, sometimes you can snag really good last minute deals too. We've prepared a special page which showcases all of the last minute deals on offers. Check back often as this page is regularly refreshed and will let you see just where you should be headed for a cheap last minute getaway. We'll do the curating for you, you just need to search and book at BudgetAir.com.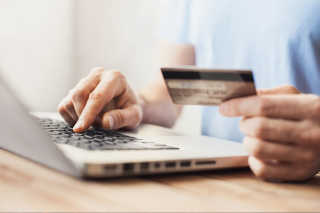 3. Get a travel credit card
Credit Card Options
With so many credit cards offered these days, you'll have countless choices when looking for the best credit card to use. We'd recommend you get a travel related credit card, as these cards offer you various benefits like miles for cash promos, miles accumulation with regular spending, extra miles for travel related spending and bonus miles when you're overseas. Some travel credit cards also come with free travel insurance if you use the card to book your flights and hotels, and some cards provide free access to lounges for you to relax or eat some food before you take your flight. Others offer free airport transfers or 24/7 concierge services while you're on vacation. Just make sure to remember to activate your card for overseas spending before you take off, so you can make the most of the bonuses that these cards offer.
Installment Plans
Apart from travel credit cards, you could also consider cards that offer 0% installment plans for large purchases. This means that you could potentially pay for your trip over a 6 month or 12 month period, so while the total spending will be the same, you'll be able to pay for your travel in smaller portions instead of all in one go. You should exercise strict discipline and always remember to pay for your cards on time, or the late charges and interest fees will cause a huge dent in your savings.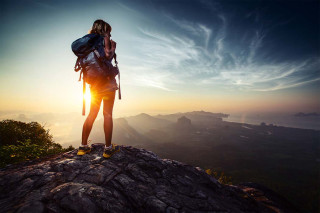 4. Go for a trip during the off-peak times if you can
Avoid Weekends and Holidays
The travel industry is very price-sensitive based on supply and demand, which means if you want to travel during the school holidays or Christmas or Chinese New Year, you can expect to pay more than if you travel during the off-peak seasons. Depending on the flexibility of your company's vacation leave policy, you can take advantage of large savings if you travel when fewer people are travelling. For example, departing on a Friday night and arriving back on Sunday afternoon is often a choice for travellers with not much leave and thus demand is pretty high. If you can take an extra day of leave on Friday, you could depart on Thursday and save some money on your outbound flight. Or consider extending your trip until Monday or Tuesday, when fewer travellers will be on the same flight and you could save some money on your inbound flight. You can play around with multiple dates on BudgetAir.com until you find the price that you're looking for and within the budget that you've set earlier.
Save with Red-Eye Flights
Another bonus tip here is to choose a red-eye flight option. This means that you fly late at night and arrive at your destination in the morning, essentially saving you one night of accomodation. Many travellers don't like this option because most find it hard to sleep on planes and prefer to sleep in hotels, but if you're a budget traveller that can fall asleep easily, this option can save you lots of money since demand is lower and you will save one additional night of hotel costs. You can then use these savings on a nicer hotel or some extra shopping during your trip, or a pampering spa treatment and a nice meal when you arrive in the morning.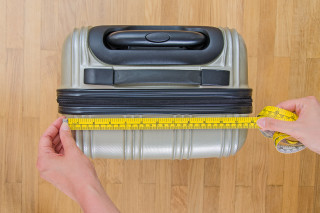 5. Know the baggage guidelines of the airline you're flying on and weigh your bag
Avoid Baggage Costs
One of the costs that many travellers overlook is baggage costs. If you're flying on a budget carrier, read up in advance on how much baggage is available for free and plan how much you require for your trip. If you're going for a weekend getaway, usually the free carry on baggage allowance will be enough for you, but if you're doing a lot of shopping for yourself or you're expected to buy lots of gifts for your friends back home, then you should estimate how much baggage weight that you will need to purchase ahead of your trip. It's always cheaper to purchase baggage weight in advance than to risk last minute excess charges at the airport. These excess charges can really put a dent in your travel budget if you're not careful. A worthy investment for regular travellers is a baggage scale so you can be sure you don't exceed the baggage guidelines of the airline that you're flying on.