What is code sharing and how does it work?
What is code sharing, and how does it work?
Have you ever bought a ticket from a certain airline, then when you arrive at the airport, you are directed to a check-in desk of a different airline? If so, you might be traveling with the airline's code share partner instead of the airline you booked with. Code sharing is a way airlines put their forces together to, amongst other things, improve customer experience. Read on to find out what code sharing is and how it works.
What is code sharing?
Code sharing is a partnership between two airlines that allows an airline to place its two-letter identification code on the flight schedules of another airline. This means that flights can be marketed by one airline and operated by another. For instance, Delta Air Lines may be in agreement with United Airlines whereby it operates United Airlines flights on a particular route. This flight would be enlisted with the United's identification code (UA), but actually be run by Delta Air Lines.
Put simply, code sharing allows airlines to sell tickets to destinations they do not fly to. These agreements allow airlines to offer numerous flights without additional equipment, resources, and costs. Code sharing also provides passengers with a wide choice of flights. It also makes booking, checking in, luggage handling, and traveling more convenient. Plus, the coordinated schedules make sure you have enough time for all your connections.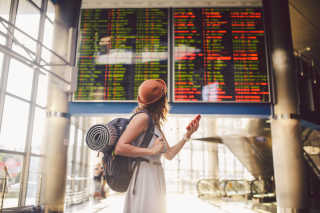 How does code sharing work?
Code sharing works as follows, using United and Delta as examples:
Say United Airlines offers a flight with its own flight number and sells tickets for it. However, the actual trip is operated by Delta Air Lines. The two airlines must have a commercial agreement to do this. Delta Air Lines is therefore guaranteed revenue without the need to spend any money marketing to its customers. And, United Airlines sells tickets to customers, corporations, and travel agencies without providing any flight logistics. They usually share the profits of this flight.
In the code sharing agreement between United and Delta Air Lines in the above example, United Airlines is the "marketing" airline. Delta is the "operating" airline, that actually flies the plane, carries the passengers, and supplies the pilots, as well as the flight attendants.
The traveler will be flying on a United Airlines flight operated by Delta Air Lines. Even though they bought tickets through United and paid directly to them, they'll check in with Delta, and every step of the journey, including the plane, will be Delta-managed.
Another way code sharing works is on connecting flights, where a traveler flies one part of the journey on one airline, and during a stopover, he or she switches to a second airline for the next part. Both parts of the journey will be ticketed as one flight ticket, issued by one airline, a code share partner with the second airline.
What are the advantages of code sharing as a traveler?
Code sharing increases connectivity. It allows travelers to book connections in one place and have their journey completely taken care of by one airline. Travelers are also able to fly on multiple airlines with a single ticket and are protected if any delays arise.
It's important to remember that all airlines offer different services. So even though you've booked with a particular airline, if a different one operates the flight, it's the "operating" flight carrier's service that you will be experiencing. So you may have booked a flight with regular services and end up experiencing premium service, and vice versa.
Travelers can also earn Air Miles with the airline they have booked with, even if they're not a frequent flyer member with the operating airline, provided both airlines are within the code share partnership.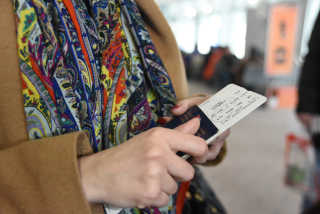 How do you know if a flight is code shared?
When you book a codeshare flight, you will see 'Operated By' on the itinerary, and there will be a reference mark before or after the flight number on your ticket. So if you've booked a United ticket, but it's a Delta flight, it will say 'Operated by Delta Air Lines.' It's essential to be aware of if your flight is code shared in order to know who to turn to if you need assistance or encounter any difficulties while traveling,
If you want to change your ticket, contact the airline booked. For checking-in, or if your flight gets canceled at the last minute, talk to the operating airline at the airport.
---
Now that you know what code sharing is and how it works, book your getaway through our flights page. Seeking travel advice or inspiration? Take a look at our travel tips blog. For all your travel needs, visit BudgetAir.com!