In-flight Meals on International Airlines
In-flight meals on international airlines
A lot of travellers complain about airplane food. Some of them have gone as far as to refer to the food as disgusting or boring, which is why they avoid eating during flights. International airlines have heard the cries of travellers and are looking at ways to improve the food experience during flights. For example, this can be seen in the newly designed menus, released by US airlines for the flight from Los Angeles to Sydney. First-Class travellers are treated to roasted steak served with wine sauce and even Economy Class travellers have also seen some improvement with food upgrades and complimentary spirits. This move will hopefully be a pace-setter for all international airlines.
Contents
The history of in-flight meals and international airlines
Contents of in-flight meals
In-flight meal preparation on international airlines
Best international airlines for in-flight meals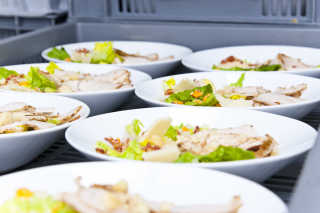 The history of in-flight meals and international airlines
A Handley-Page flight embarking from London to Paris was the first flight to serve meals to travellers. The meals served on this flight were pre-packed and were sold for three shillings. Sandwiches and fruits were the first meals served during travel. This was back in October 1919. In 1936, US airlines installed the first onboard kitchen. This was a milestone because now travellers got to enjoy hot meals. A lot of things have changed since then, with some airlines now hiring catering companies and celebrity chefs to design menus and to handle in-flight meals.
Contents of in-flight Meals
The meals served by international airlines vary considerably. They are mainly dependent on the culture of the people in the country the airline is located or its destination. First-Class and Economy Class travellers have different meal options available to them on all international flights. In-flight meals are mainly served on trays, but some airlines opt for multiple courses instead. It is customary for meals to be served with glassware, tablecloths, and metal cutlery. Most international airlines serve meat and bread rolls as standard, although this is changing. Condiments such as salt and sugar are provided in sachets. Breakfast usually consists of continental style meals, with croissants, jams, and fruit salads along with tea, coffee, and hot chocolate.
International airlines, however, understand that some people do not eat these foods, which is why they supply alternative meals. Usually, travellers have to order their desired meals as they purchase their tickets, so the airline can have enough time to make preparations. Examples of alternative meals, include baby meals, religious diets, medical diets, for people who would be affected by the meals typically served in an airline or allergy-free meals, and vegetarian meals, for people who do not eat meat or other animal products.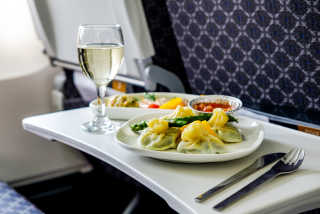 In-flight meal preparation on international airlines
In-flight meals are prepared before take-off. International airlines partner with some of the best catering companies to ensure travellers get the best meals available. In-flight meals tend to taste a bit dry and bland because the high altitudes alter their taste. Travellers' taste buds are also affected by high altitudes. Studies show that people's perception of sweetness and saltiness drops by up to 30% at high altitude.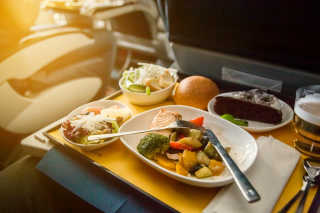 Best international airlines for in-flight meals
Emirates Airlines serves some of the best in-flight meals. Their meals are reflective of the culture of the people in the Emirates. This airline is recognized for providing an exceptional dining experience, with meals being served in fine china alongside Robert Welch cutlery. If you can afford to fly First-Class, then do so because here you enjoy a seven-course meal, which is served at the comfort of your suite. Airbus A380 is designed in such a way that premium passengers have the option of nibbling on canapes in a lounge at the rear of the plane. Some of the foods served for Economy Class travellers are smoked tuna, grilled lamb, marinated salad, and pudding.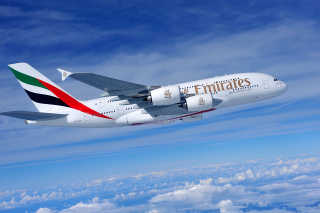 Austrian Airlines also offers an excellent in-flight dining experience. In-flight meal preparation is contracted to DO & CO, which is an international catering company. The catering company is known for its cafes in London, New York, and Vienna. The food served is, therefore, some of the best in the world. Austrian Airlines has also gone further to ensure that its passengers get the best drinks. There is an onboard sommelier, whose work is to ensure that Business Class passengers have the best wine pairings. Austrian Airlines offers eleven types of coffee to choose from, so you will not have much trouble when you need a caffeine kick.
Previously, international airlines focused more on providing cheap flights instead of quality meals for travel, but this is changing. Quality is now on the fore-front, which is most of the airlines are working with renowned catering companies or celebrity chefs to ensure that travellers get only the best.