Cheap Flights from Malaysia to Taipei
Snacks, scenery, and four seasons of fun - Asia's street food capital awaits you.
Packing food and entertainment selections that tantalise the heart and soul, Taipei is a capital that wants you to have a good time. From wondrous spectacles and attractions for all ages to ancient temples and all-night eats, the eclectic cultural hub of South Asia is the complete destination for any aspiring traveller - and we'll take you there, for as cheap as it gets!
Finding cheap flights to Taipei? Compare flight tickets, airlines and travel deals only on BudgetAir.com. Book your next cheap flight from Malaysia to Taipei now!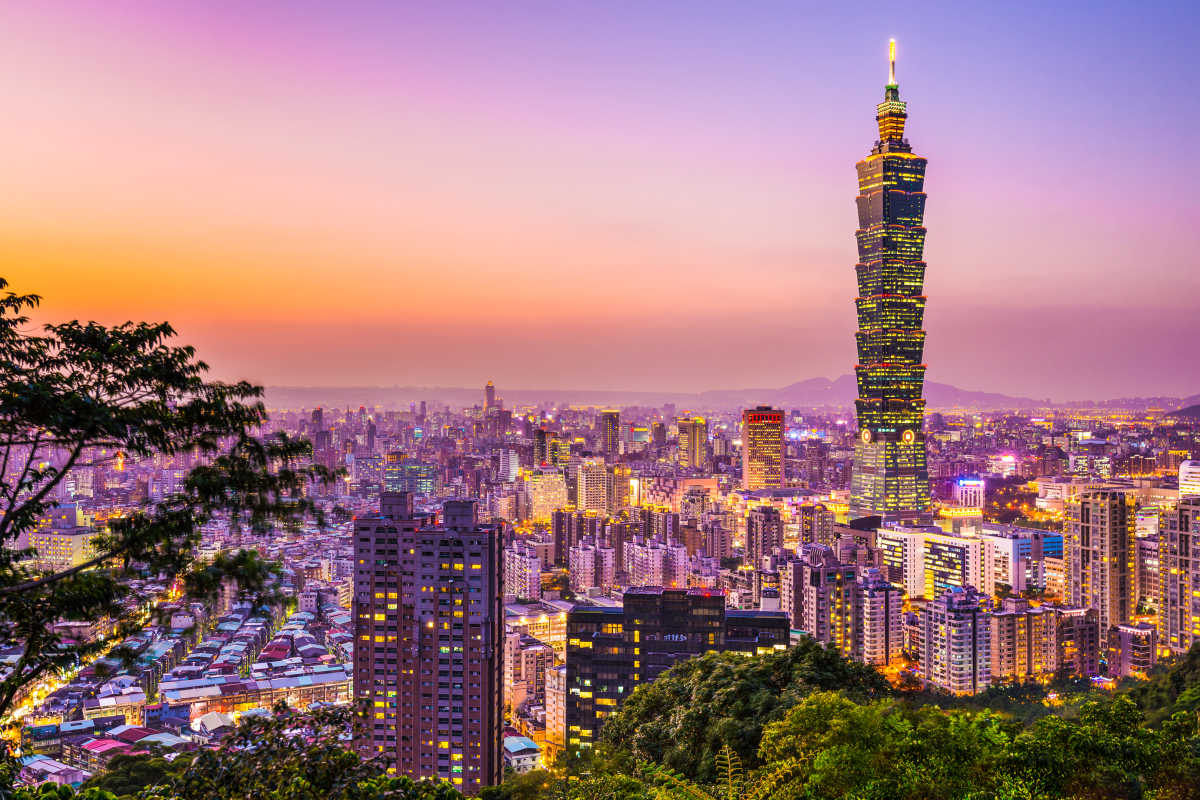 Must-see spots in Taipei
For a prime vantage point of the expansive city you'll be touring, head for the observation deck at Taipei 101, the tallest building in Taiwan. Standing at 508m and designed to resemble a bamboo cane, tours of the building's interior are available on site, which features the golden iron ball that keeps the tower stable during earthquakes and typhoons, as well as the world's highest Starbucks outlet.
The National Palace Museum houses over 60,000 artefacts, a fraction of which are displayed at any one time, from bronzes, jade jewellery, and ancient pottery to Ming vases and calligraphy. You could spend days among the finest collection of Chinese art in the world and still only scratch the surface. Give it a try though and immerse yourself in it.
If you ever tire of the city, you can lose yourself in Yangmingshan National Park with its hot springs, bamboo forests, marvelous mountains, and countless hiking trails. Watch out for swarming Chestnut Tiger butterflies in June - if you're wearing bright clothes, you can even expect them to land on you for a one-of-a-kind photo op!
Events and Festivals in Taiwan
There is never a bad time to get flights to Taipei; the city has a pleasant climate throughout the year. However, the domestic tourism schedule may affect the best times to book flights to Taipei. August, for instance, is the Ghost Month in Taipei, and locals usually prefer to stay at home during this period, which makes it an ideal time to book flights to Taipei. Travel during key local festivals will cost less, and your senses will be enthralled by many season-exclusive festivities and celebrations.
Practical Info
Temperature: The average temperature is 30˚C during the summer and approximately 16˚C during the winter. The months of June to October carry a risk of typhoons.
Currency: New Taiwan dollar (TWD/NT$)
Flying to Taipei
Booking your cheap flights to Taipei with BudgetAir.com ensures a safe, reliable and easy way to plan your trip. With our easy to use website, safe booking system and a large selection of hotels to choose from, you won't have to worry about a thing when you choose to book your holiday with BudgetAir.com. Book your flight at the best price, right here, right now!
Tip!
Complete your trip and book a hotel or rental car directly with us. Also, don't forget to buy travel or cancellation insurance with us - travel in peace, on the cheap!