Find cheap flights to Perth with BudgetAir.com
Perth is Western Australia's largest metropolis and the fourth largest city in the country. Travelers booking flights to Perth will find a charming city set along the shores of the warm Indian Ocean. Perth offers some of the best beaches in Australia, as well as wineries, great nightlife and historical buildings.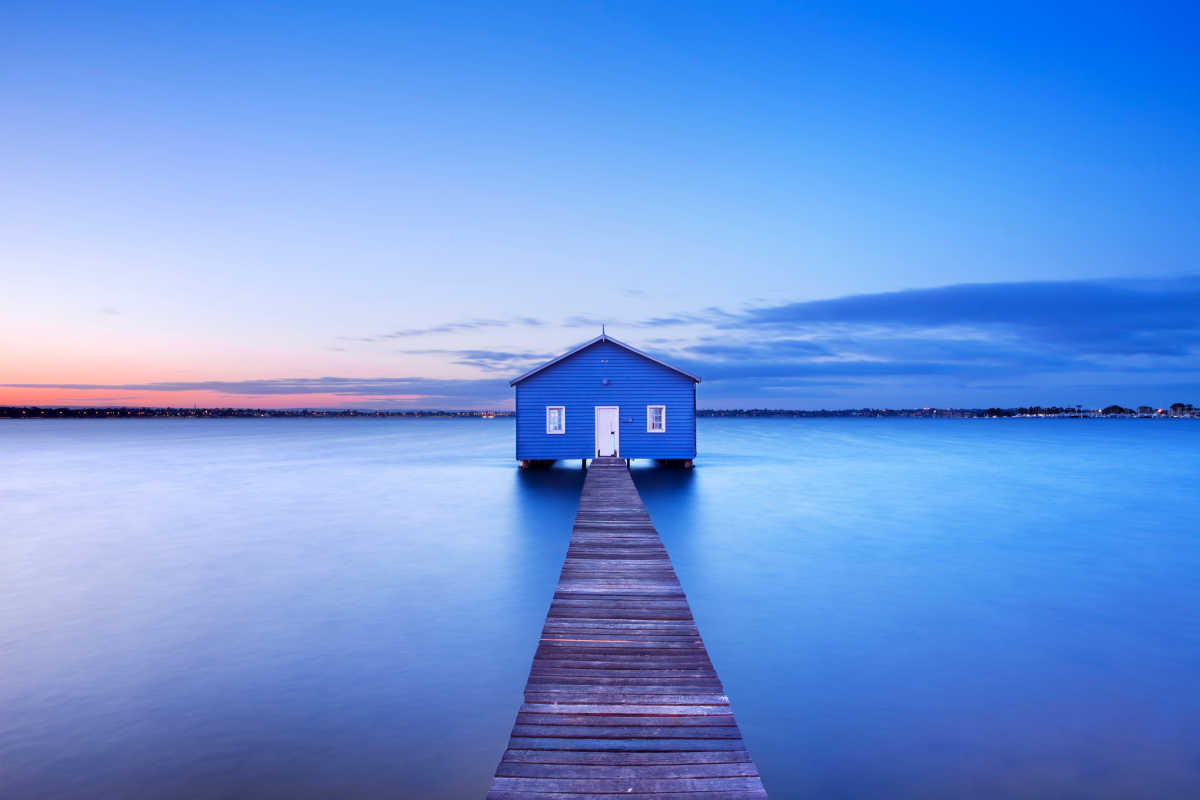 What to do in Perth
A good starting point for visitors is the port of Fremantle; Perth's original settlement on the Swan River. Freemantle offers historical wharfs and restaurants. Freemantle's Little Creatures Brewery is a popular meeting spot and the town has many well preserved 19th century buildings make it a perfect place to spend the day shopping and visiting it's many café's, bars and restaurants. Visitors booking flights to Perth can take a day trip to Rottnest Island for its pristine beaches or go to Perth's zoo to pet kangaroos.
Tourist Attractions:
Aquarium of Western Australia
Kings Park and Botanic Garden
Perth Zoo
Subiaco Oval
Art Gallery of Western Australia
Whiteman Park
Houghton Winery
Somerville Auditorium
Time to Visit
The best times of the year to book your flights to Perth are spring (September to November) and fall (March to May). Perth summers can be quite hot and winters are wet and very mild. Travelers booking flights to Perth must bear in mind that the city enjoys a big town feeling and has been voted one of the most livable cities in the world. Perth is big enough to have a lot to do (nightlife, restaurants, parks and beaches), but small enough to feel cozy. Many travelers book flights to Perth and use it as their base to explore Western Australia. A popular day trip outside town is Swan Valley, for its many wineries and gourmet restaurants and breweries. Discover the pearl of Western Australia when you book flights to Perth on BudgetAir.com.
Best flights to Perth for business and pleasure
Whether you're flying to Perth for business or pleasure, no matter if you fly alone, with fiends or with your whole family, BudgetAir.com always gives you the best deals on your flight. We offer flights from 500+ Airlines, including low-cost airlines, to more than 10,000 destinations.
Cheap flights to Perth from Kuala Lumpur depart on a regular basis. Book your flights from Malaysia to Perth today on BudgetAir.com and experience great savings, as well as being secure in the knowledge that we provide:
Great low fares
100% secure & safe website for transactions
Fast & easy booking
Over 600,000 hotels worldwide from our partnership with Booking.com
Great rates on car hire in Perth